Front-End Developer (Remote, PT, W-2)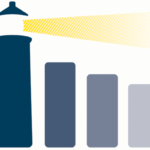 Website Crow Insight
We illuminate data for public-interest organizations.
Are you a data do-gooder? Crow Insight seeks a part-time remote (U.S.-based) front-end developer, experienced with React and Python, to collaborate in building high-quality data visualization and reporting applications and decision tools for our clients. Employment will be ongoing, 16-24 hours per week, with the potential for increased hours or a full-time position as new opportunities arise. Apply no later than June 12, 2023. Complete posting here: https://crowinsight.com/hiring/Front-End-Developer-2023-FINAL.pdf.
Who we are: Crow Insight is an award-winning information design firm committed to helping public-interest organizations understand and communicate data. We call it "illuminating data." We are working most with organizations that specialize in public health, environmental science and higher education. Examples of our work can be found in our portfolio.
We are a small, family-friendly business. We've worked remotely with schedule flexibility since 2013 and have no plans to change. Further, we are committed to Equal Employment Opportunity without regard for race, ethnicity, gender, protected veteran status, disability, sexual orientation, gender identity, age or any other protected status under applicable law.