Senior Full Stack Engineer
Full Time
Applications have closed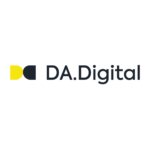 Website Delivery Associates
We build digital tools that help cities serve their communities
As a recognized leader in government delivery, Delivery Associates Digital combines the Silicon Valley approach with delivering results for residents. Our suite of dashboarding, digital reporting, and operational management tools support and drive positive outcomes in many of the world's most important policy issues such as education, housing, climate, government assistance, healthcare etc.
Our methodology is about evolving, in both development and innovation, and our culture is about empowering government and NGO leaders to deliver results on citizen outcomes. We make a point to bring empathy to each and every project and are guided by a purposeful mission—to build effective systems and maximize the delivery of resources to citizens.
What are we looking for?
You have a passion for high-quality, reliable and maintainable code
You're comfortable working side by side with product managers, designers, consultants, and end-users, making decisions together in order to quickly deliver valuable working software to clients and their users
You're agile and retrospective, and not afraid to identify what we're doing wrong so we can fix it, and what we're doing right so we can improve on it
Above all, you judge your success by the success of your team and the happiness of our users
‍
Required Skills / Experiences
Has 1–3 years of professional experience as a first-line manager
Has strong analytical and problem-solving skills
Is experienced building high-performance teams
Has experience with dashboards, data visualization, and back-end analytics
Has experience with React
Has experience with Node.js
Has experience with Cloud Data Warehouse such as Redshift and AzureMySql (experience with other products are still encouraged to apply)
Has experience/familiarity with Python
Is familiar with data security best practices
Modern Agile development, familiarity with TDD, CI/CD (required)
Exposure to modern web application architectures
Autonomous and proactive. Take full ownership of work and care about the details
Open to feedback. You both have opinions and welcome critiques to get to better outcomes
Eager to learn. You love learning new tools or new subject areas to get smarter
Impact driven. You have an insatiable curiosity for how we could be better
What We Offer
Opportunity to shape the future trajectory of a fast-growing firm and to grow with
Competitive salary and benefits package, generous leave policy, and paid family leave
Ability to have a measurable impact on the lives of citizens around the world
Opportunity to be part of a small, growing startup team working on projects in all continents
You can apply here or feel free to ask us any questions.
Thanks!