Data Visualization Developer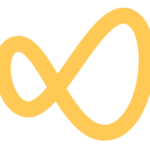 Website Scripps Research
We're looking for a full-time front-end engineer and data visualization developer to work on projects that advance scientific research and improve human health. Our group at Scripps Research builds tools to improve how biologists discover and explore data. For instance, we developed outbreak.info, a tool to access and explore up-to-date information on some of the most critical data on the COVID-19 pandemic, including SARS-CoV-2 variants, cases and deaths, and research. Our Variant reports allow researchers and the public to track the emergence and proliferation of Variants of Concern like Omicron to gain insights into disease mechanisms, risk factors, epidemiology, and the effectiveness of diagnoses, treatments and vaccines.
Scripps Research is ranked the most influential institution in the world for its impact on innovation. We expand basic knowledge in the biosciences and use these fundamental advancements to develop profound innovations that improve wellbeing. We cultivate new scientific leaders and expand the frontiers of knowledge to deliver medical breakthroughs to better human health around the globe.
The position would be based at Scripps Research in sunny San Diego, though remote or hybrid work is possible. A background in biology and infectious diseases isn't required, but a passion for data, designing functional and beautiful interfaces, and a desire to apply your skills to tackle critical problems in biomedical research and emerging infectious disease is.
Details are in the job posting or email Laura Hughes (lhughes@scripps.edu) with any questions.