Designer/Developer, Data Visuals team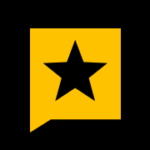 Website Texas Tribune
The Texas Tribune, the state's go-to source for Texas politics and public policy news, is hiring a designer/developer who will tell visual stories with data. This position is part of the Tribune's award-winning data visuals department, a hybrid news applications and graphics team.
We're open to applications from anyone who wants to tell creative stories with data, via news applications, visualizations, data analysis or evolving techniques like AI. This role will report to the data visuals editor and can be based anywhere in Texas, though we have a slight preference for employees based in, or willing to move to, Austin.
The salary for this position starts at $70,000 + depending on qualifications.
Responsibilities:
Finding opportunities for data-driven, visual stories across Tribune beats and in close collaboration with other journalists.
Reporting on, requesting and analyzing data with curiosity and skepticism.
Producing accurate, journalistically sound graphics without errors.
Writing clean, compelling copy for graphics and stories.
Balancing a mix of short- and long-term assignments, depending on the news. This role may require occasional night or weekend work.
Helping the data visuals team iterate on stories such as our audience-focused COVID-19 tracker, which has been regularly updated for two years, viewed millions of times and provided essential context for hundreds of stories.
Contributing to our election coverage, including analysis that gives readers context about how Texas is — and isn't — changing.
Documenting workflows for building graphics and bringing useful code back to our open-source development environment and our in-house CMS.
Learning, sharing and teaching new methods with colleagues on and off the data visuals team.
Qualifications:
Bachelor's degree and 2+ years of relevant experience OR equivalent combination of education and relevant experience.
Some combination of design, web development and journalistic skills that allows you to evaluate when a story needs a big lift, or could benefit from simplicity.
Experience with building graphics using modern HTML, CSS and JavaScript.
Familiar with or willing to learn Javascript frameworks like React or Preact and front-end tools including Sass, Webpack and NPM.
Back-end development experience is a plus but not required.
Experience with D3/Observable, Adobe Illustrator or Figma for creating clear and concise data visualizations.
Experience with basic spreadsheet tools plus a programming language such as Python, SQL or R for data reporting.
A collaborative spirit and the ability to work with rigor while knowing that you are still learning and growing. (The data visuals team mascot is the capybara in a yuzu bath because we are all pretty chill.)
We know there are great people who won't check all of these boxes, and we also know you might bring important skills that we haven't thought of. If that's you, don't hesitate to apply and tell us about yourself.
About The Texas Tribune
Here's what you should know about the Tribune. From day one we've had disruption, innovation and risk-taking in our DNA. We're ambitious as all get out but still have the punch-above-your-weight mentality of a scrappy start-up. We believe we can meet the demands of our audience and our own expectations for excellence without breaking the bank — or our staff. We understand not everything is a story for us — we have to make choices — but we're always looking to expand our boundaries. We're nonprofit because the challenging economic reality for media these days obligates us to find a different way, reliable and sustainable, to fund serious journalism. We're nonpartisan because we live in the United States of Confirmation Bias — and we don't need to be part of the problem. We don't need to be yet another source of information affirming the voices and perspectives that are already in people's heads. At the same time, nonpartisan is not non-thinking. We call B.S. when B.S. needs to be called.
All of us at the Trib believe the best way to achieve that mission is to resemble the state we cover. We're committed to building an inclusive newsroom for people of all backgrounds and ages, and we're taking steps to meet that commitment. We especially encourage members of traditionally underrepresented communities to apply for this role, including women, people of color, LGBTQ people and people with disabilities.
Location
The Texas Tribune office is located in downtown Austin, steps away from the Texas Capitol building. This position is based in Austin, but we will consider candidates who are based elsewhere in Texas and can travel occasionally to our Austin office. We have colleagues in the organization that come into the office on a regular basis and colleagues that are based in various cities throughout the United States.
Benefits
This job is full time and has the following benefits:
Medical, vision and dental insurance
A $50-a-month cell phone stipend
20 days of paid time off each year
12 paid holidays
Up to 16 weeks of paid family leave plus four weeks of additional job protection
Annual 401(k) match of $2,000
Support for professional training and career development
Remote working flexibility
How to Apply
Submit your application here before May 20, with a resume and examples of your work, please submit a cover letter detailing your vision for this position and how you would approach the work. We can't wait to hear from you.
The Texas Tribune is an Equal Opportunity Employer. We encourage applicants of all identities, backgrounds, ages, and abilities to apply. Learn more about The Texas Tribune here.