Full Time
Contract
Applications have closed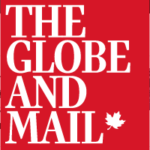 Website globeandmail The Globe and Mail
Canada's National Newspaper
The Globe is looking for a data editor to join our visuals team. This is a 12-month contract position.
The successful candidate will be part of a growing team that uses data analysis, code and design to produce impactful, memorable journalism for The Globe's readers across all platforms. They will collaborate with reporters and editors throughout the newsroom, and should be comfortable juggling multiple projects of varying deadlines – from daily breaking news assignments to long-term projects and investigations.
A little bit about us: The Globe and Mail's visual team is a multidisciplinary group of designers, developers, photo editors, data journalists and graphic artists. We work collaboratively across all aspects of The Globe's coverage on everything from long-term investigative projects to breaking news and immersive story formats.
We are not prescriptive about tools and technology: editors on the visuals team are journalists first, and should be comfortable (and excited) about continually learning new skills and techniques in the service of telling the best story possible. We are a team that collaborates and builds on what we learn together. We value inclusive, accessible design and a supportive, collegial workplace.
The successful candidate will be expected to generate their own story ideas as well as partner with colleagues across the newsroom. They'll build tools to aid the work of other reporters and editors. They should be comfortable acquiring, maintaining and working with large datasets, as well as using design to help explain complex topics to our readers.