Full Time
Applications have closed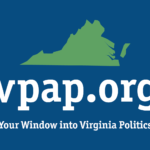 Website vpapupdates The Virginia Public Access Project
Your Window into Virginia Politics
Are you a data hound who has a knack for turning complex datasets into digestible visualizations? Are you dedicated to the craft of journalism, but worried about the failing business model of traditional news organization? Would you be energized by playing a key role in a well-respected, financially sound nonprofit that is a national leader in the visual presentation of state-based political information?
About the Virginia Public Access Project
For 25 years, VPAP has elevated public understanding of Virginia politics by organizing data in ways that are easily accessible and free of partisan bias. Our website and data visualizations provide insights into campaign finance, the legislative process, election results and more. We also produce VaNews, a free daily aggregation service with nearly 22,000 subscribers. Our annual operating budget is $1 million a year.
VPAP's nonpartisan approach has won the trust and support of legislators, activists, business leaders and individuals from across the political spectrum.
About the Position:
The Data Visualization Lead is a full-time position that reports to the Executive Director and supervises a team of four. Note: Currently, the VPAP staff is working remotely. At some point in Q3 of 2022, the team will return to its loft office in downtown Richmond at least two days a week. Will consider 100% remote work for the right candidate.
Responsibilities:
Become the chief idea generator for data visualizations, which are the most read items in our news aggregation. You will lead a small team that will create data visuals and design/build web pages that make politics understandable to the widest possible audience. You will be responsible for quality assurance, in terms of both accuracy and spelling/grammar/punctuation. You will have a passion for VPAP's mission and a willingness to put aside your own views to follow the organization's rigorous fact-based, nonpartisan approach.
As our operations manager, you get to
Generate ideas for data visualizations that make Virginia elections, government and demographics understandable to a general audience
Manage a four-member team responsible for producing data visuals and compiling a daily news aggregation distributed by email
Craft the narrative that accompanies data images and interactive visuals.
Apply quality assurance standards to all content.
Coordinate workflow in Asana, the team's web-based project management solution.
Serve as chief contact with reporters from newspapers (including The Washington Post) that subscribe to VPAP's data
Qualifications:
Bachelor's degree
At least six years of experience in journalism or equivalent
Experience in project management and/or news editing
Experience in covering politics and/or editing political team
Portfolio of data-driven news articles and/or data visualizations
Expert level with Microsoft Excel
Familiarity with MSSQL
Exceptional writing, editing and copy-editing skills
Knowledge of Virginia politics a plus
A proven track record of working positively and collaboratively with others
Salary and Benefits:
Salary range is $80,000 to $100,000. Benefits include 100% company payment of employee's health and dental insurance, 4% company match in a defined-contribution retirement plan, three weeks' vacation and company-provided parking space in downtown Richmond.
Prospective team members should send a cover letter, resume, and salary expectations to dpoole@vpap.org. Deadline: July 15, 2022 or until the job is filled.