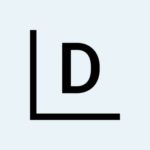 Website datawrapper Datawrapper
Online data visualization tool
We at Datawrapper want to help everyone create better charts, maps, and tables. To achieve this, we offer a data visualization tool that individuals and organizations all over the world rely on to quickly and easily create beautiful visualizations for their online and printed publications.
But offering a great tool is not enough. We also want to teach others how to use it — and how to create beautiful data visualizations in general. Our goal is to make everyone more skilled at working with data. We already have a successful blog that pursues that goal, but we want to provide similarly useful information in the form of YouTube videos, conference talks, and specialized training.
Which is why we're looking for a data vis evangelist to join our communications team, 4–5 days a week.
You can join remotely, or get a desk in our Berlin office. We're looking for someone who can start as soon as possible (August 2022 at the latest).
Find more information about this job on our blog (including how to apply).