Full Time
February 17, 2023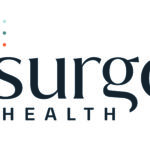 Surgo Health
We are looking for an experienced Product Designer. This is the right role for you if you are passionate about leveraging data and design to help improve equity and outcomes in the healthcare space. Surgo is launching our first products, and as our first in-house Designer, you will be critical in contributing to our product road map, owning design requirements, and helping to build our initial product from the ground up. You will join a dynamic and fast-paced environment and work with cross-functional teams to design, build, and roll-out products that deliver the company's vision and strategy.
What you'll achieve:
Design flows and experiences that simplify and distill down complex actions into usable interfaces
Own and drive the execution of our user research process, taking the lead to work with our customers to guide our path forward
Translate customer needs into detailed requirements for prototype/MVP construction and final product development
Gather qualitative and quantitative customer feedback to enable data-driven decision making
Collaborate closely with cross-functional teams on the development, QA, and release of products and balance of resources to ensure success for the entire company
About you:
An experienced, entrepreneurial designer of 0-1 products at consumer-facing companies
Proficient in user research techniques, interaction design, visual design, and usability testing
Familiarity with design and prototyping tools
Experience with data and analytics products
Experience leading user research and product discovery from inception through
US healthcare market expert and deep understanding of the competition, and how customers think of and buy products
Are passionate about leveraging design thinking to create great products
Excellent written and verbal communication skills
Excellent teamwork skills
Proven ability to influence cross-functional teams without formal authority
At least 5 years experience as a product designer working on healthcare data products
What you'll love about Surgo:
Competitive salary and equity compensation
80% of your medical premiums covered
100% of your dental and vision premiums covered
Unlimited PTO with 11 holidays
401k employer match
3 months paid parental leave
Hybrid or remote environment depending on the role
Public Benefit Corporation with an impact and equity mission
About Surgo Health
At Surgo Health we know the key to tackling the biggest challenges in healthcare is to holistically understand the people we serve. We believe that a complete understanding of what drives people's behavior – and how their context impacts them – is critical to ensure every person lives a healthy life. 80% of healthcare outcomes are driven by behavioral, social, and contextual factors that shape people's lives. Unless they're measured and understood, these factors cannot be addressed – and that failure drives significant negative health outcomes, costs, and inequities for life science companies, payors, and providers. We are creating the most comprehensive socio-behavioral profile of every individual. Our SaaS product provides prescriptive insights for every person in every place.
Surgo Health spun off of Surgo Ventures to develop a product-first focused solution to solving challenges in healthcare. We are a growing team with ambitious plans to launch our first data-centric product and are in search of top-class talent who want to roll up their sleeves and work in a fast-paced, entrepreneurial environment. As a healthcare technology start-up based in DC, this is a fantastic opportunity for someone who thrives in a start-up culture and wants to help shape the future of how our products deliver value to healthcare clients. We make healthcare more precise, personalized, and equitable.